The great head torch debate is a subject that never dies. Along with trail shoes, packs and the controversial Hoka and poles, it's a topic that reappears and is discussed at great length on social media pages.
Like most products the technology is forever changing. No sooner have your settled on a head torch and a bigger (or smaller and lighter) and better one is released. And like most products, personal choice boils down to budget and what you expect from it. Everybody knows someone who swears by a £10 effort from Argos, but you get what you pay for.
I was lucky enough to receive a Petzl NAO when I won the Lakeland 100 last year. The NAO is the Rolls Royce of head torches and the pioneer of reactive lighting. It comes with a rechargeable lithium battery and could light up a house. All great. But there's a time and place for the NAO. It's not for everyone and it's certainly not my go-to head torch. Firstly it's a bit overcomplicated for me and I was never confident I had it on the right setting. Put it on constant rapid movement mode and it will last an hour. In most situations it can been quite excessive if you only need to see where you're putting your feet. Plus, it's not exactly comfortable. Wear it for a lengthy period of time and it hurts. I used it during Spartathlon and it was a bit overkill for a course that's predominately road. Plus, it took about two days to get the indent off my forehead!
So, along came the Petzl TIKKA RXP, which I used for the first time during the White Rose Ultra earlier this month. Now this is a go-to head torch. It uses similar reactive technology as the Petzl Nao, but is more of a toned-down version.
I'm not a very techie person, but I like gadgets. When it comes to a head torch, I want it to be bright (215 lumens), light (111g), comfortable, rechargeable (can use AAA batteries too) and have a decent battery life (up to 10 hours) and beam (70 metres). I just want to put it on...and run. The TIKKA RXP ticks all the boxes me. Plus, it's competitively priced at £90.
If a new head torch is on your Christmas wishlist, I'd recommend putting the TIKKA RXP on your letter to Santa. It's everything you need for trail, night and ultra running - and more!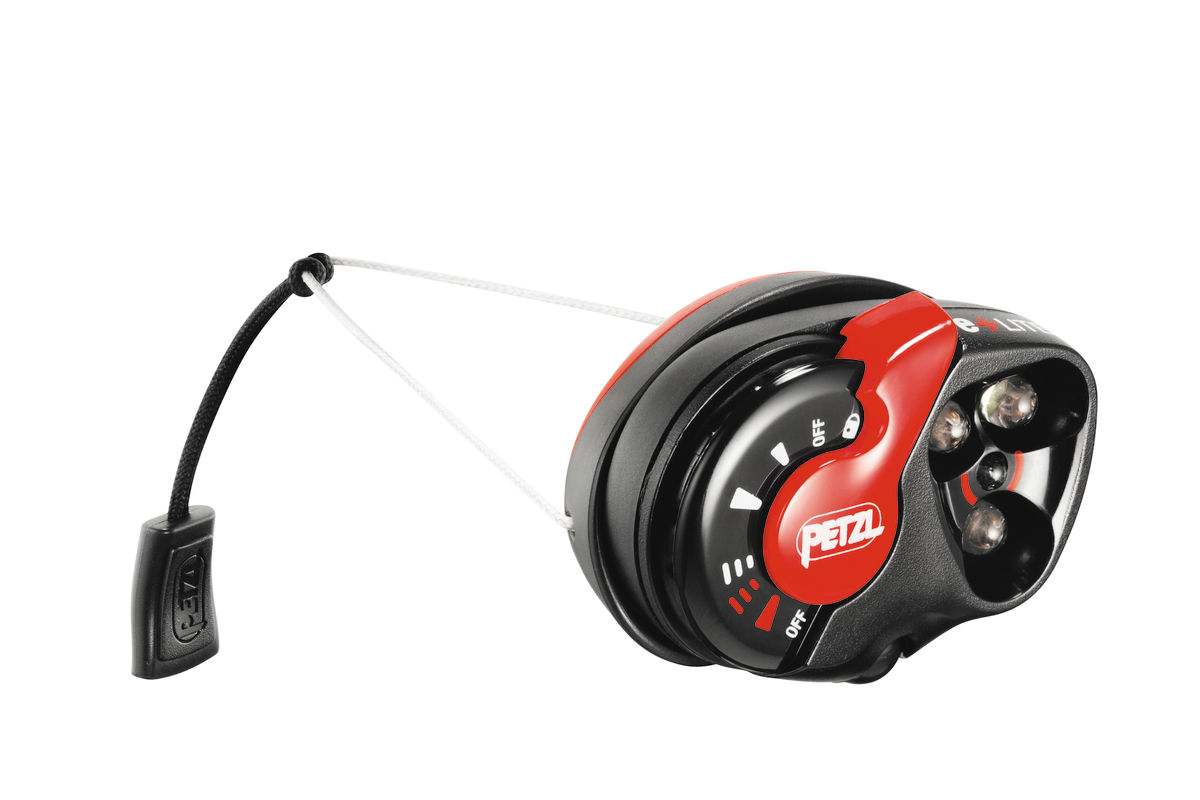 Another fabulous bit of kit is the Petzl e+LITE. I wouldn't want to get stuck up a mountain with it, but for races that require a back-up light source or to make yourself visible on night runs, this is ideal. I've used it on city runs when the street lighting is a bit sparse.
Weighing in at 27g it's the equivalent of carrying a matchbox, so you can stick it in your pocket or pack for emergencies.
Have you ever tried to change the battery in your main light
in the dark? I have and it's nothing short of a nightmare.
Considering the size and weight, you'll be amazed by the brightness - 26 lumens. And the battery can last for 75 hours.
Search online and you can pick up an e+LITE for about £15. Small price to pay for something that might just save you in an emergency. Just be careful when you're packing it. I lost my first one on a night canal run before I'd even had a chance to switch it on!
PERFORMANCE series headlamps [EN] with REACTIVE LIGHTING Technology. Beyond power...Intelligence from Petzl-sport on Vimeo.